Our hotel named after the first Hungarian queen consort is situated in one of the oldest quarters of Veszprém which already existed in the Árpád period (1000-1031). The building was raised by the Káptalan stewardship on the side of the Creek Séd at the bottom of the rocks of St. Benedict Hill in the 1790s, and it is a listed historic building now. After the nationalization following World War II, it was utilized as a school. Because of the fast deterioration, at the end of the past century, even the survival of the building was called into question.
During the renovation, we made every effort to create a hotel complying with the requirements of our age, but preserving the late baroque features and atmosphere of the building.
We would be glad if you were our guest. We hope this historical site and the tranquil, peaceful environment will help you have some pleasant days in this fast-paced world.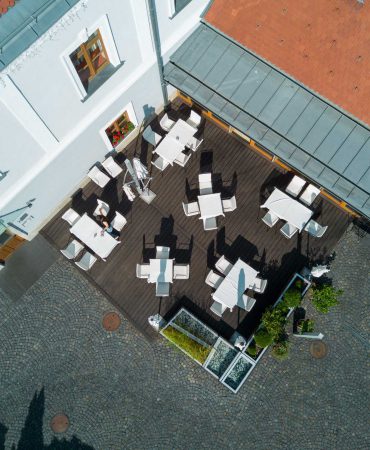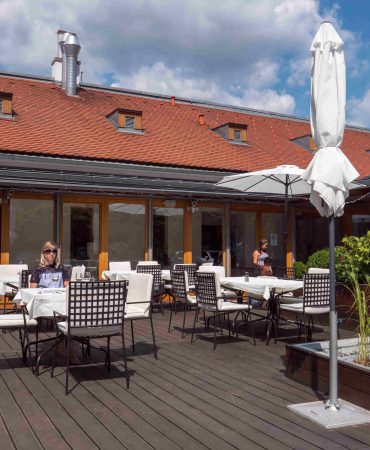 In the 22 rooms and interior spaces of this more than 200 years old historic building, the classy environment inherited from the past is combined with the natural elegance of our age. Our two-level Apartment House is found 50 m from the main building, along the creek, and it has a separate closed car park. In the Apartment House, there are 6 rooms popular also with families.